WEPLAYHANDBALL.NL CADEAUBONNEN ONLINE
COUPON107-150
()
---
10
20
60
70
75
80
100
25
30
40
50
150
Kies a.u.b. een maat
Gekozen maat:
Maattabel
---
Aantal
Verzendklaar in 1 werkdagen
---
Productdetails
---
Heb je nog snel een cadeau nodig? Koop dan direct een Online kadobon van Weplayhandball.nl.
De kadobon wordt per e-mail gestuurd met een mooie coupon die je zelf kunt printen.

De code kan in de online shop ingewisseld worden.

LET OP:

- De kadobon kan alleen online verstuurd worden, als er geen andere artikelen worden besteld
- Als je andere artikelen wilt bestellen, maak dan a.u.b. een tweede bestelling
- Als de kadobon in het weekend of op een feestdag wordt besteld, dan ontvang je de e-mail de eerstvolgende werkdag
- De kadobon wordt de volgende werkdag per e-mail gestuurd

Heb je de kadobon heel snel nodig, neem dan contact met ons op: 030 - 630 89 50 (tijdens werkdagen van 8:30 - 17:00 uur).

Alleen bij betaling met iDeal of creditcard kunnen we een snelle levering per e-mail garanderen.

---
Recent bekeken
---
Meer uit de categorie Cadeautips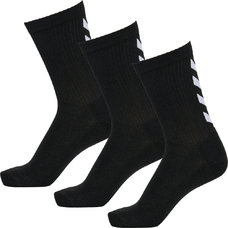 FUNDAMENTAL 3-PACK SOKKEN