TSM KNIEBESCHERMER BASIC
2150-schwarz-S
(schwarz)
22,95
€
|
Adviesprijs 27,00 €
Je bespaart 15%
incl. 21 % BTW.
---
Kies a.u.b. een maat
Gekozen maat:
Maattabel
---
Aantal
Verzendklaar in 6 werkdagen
---
Productdetails
---
De bandage bedekt het kniegewricht met het aangrenzende gebied van het boven- en onderbeen (elk ca. 13 cm boven of onder het midden van de knie). De geïntegreerde, 10 mm dikke padding met katoenen laminering is robuust en kan stoten op de knie effectief opvangen, zodat een bestaand letselrisico kan worden verminderd en geabsorbeerd. Zelfs wanneer de knie volledig gebogen is, sluit de goed gevormde bandage goed aan op het boven- of onderbeen, zodat er geen onderkoeling optreedt. De ca. 6 cm brede staven van de bandage zorgen ervoor dat deze zonder beknellend effect kan worden gedragen en ook dat de kniebeschermers niet opzij kunnen glijden. Zij laten de achterkant van de knie volledig vrij, zodat de mobiliteit nauwelijks wordt beperkt. De pelotte bedekt de knieschijf, het omliggende gewrichtsgebied en de laterale spierinserties met inbegrip van de kop van het kuitbeen en de condylus en beschermt dit gebied doeltreffend tegen externe schokken zoals slagen, stoten, schoppen, stoten, enz. De pelotte is vervaardigd van katoen. De katoenen voering ontvlamt niet door wrijvingswarmte (bij het glijden, enz.)
---
Recent bekeken
---
Meer uit de categorie Knie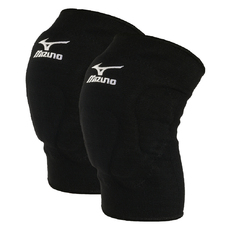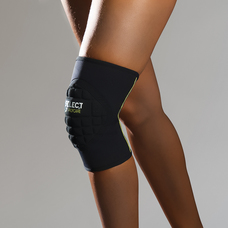 PROFCARE KNIEBANDAGE 6202W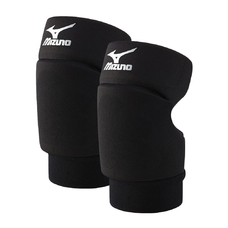 OPEN BACK KNIEBESCHERMERS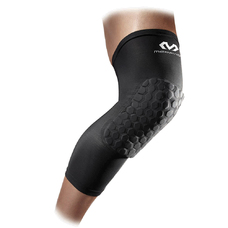 COMPRESSIEKOUSEN "HEXFORCE"